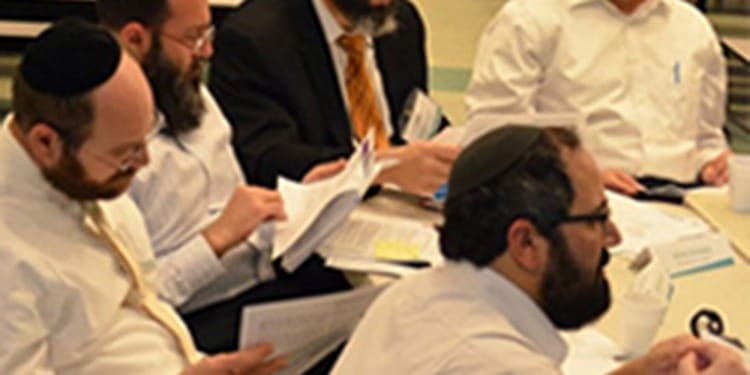 Individualized support system tailored to each institution's distinctive character.
As part of CoJDS' mission of school improvement, the team at CoJDS works with school and lay leaders to assess needs and identify areas for improvement. Through our national network of experts, CoJDS can provide the best available resources to provide consultancies to help schools achieve their professional goals.
Consortium of Jewish Day Schools offers our organizations expertise in the protocols of accreditation. CoJDS has a track record of providing school improvement plans (SIP) for many Yeshiva Day schools across North America. Our experts work closely with the schools' professional administration and lay leadership to actualize a meaningful self-study of the school, utilizing site-visitations, focus groups, surveys, and interviews all in a professional dignified fashion. CoJDS helps each school determine the recognized standards for best practice and all areas of the protocol are evaluated against the standards. Areas of deficiency are incorporated in the strategic action plan that will guide the school in the future.
The Consortium utilizes experts in their respective fields for review and advisory consultation. Areas of concentration are curriculum and instruction, professional leadership, marketing and community outreach (enrollment/ admissions), fiscal management and viability, parent involvement, board development and governance, technology, counseling, and special services. Each school is provided guidance to help create a mission statement reflecting its purpose and values in religiosity and love of Israel, commitment to the Jewish community and the general society. CoJDS is the only recognized organization with a universally accepted standard for Torah studies that provides standardized assessments and feedback for administrators, teachers, and parents in primary grades, Our programs are now in 94 schools and we have experts in the field to provide guidance in almost any situation. We have partnered with other national organizations and universities to maximize the benefits to schools.
Read more about our School Visitation & Improvement Program »