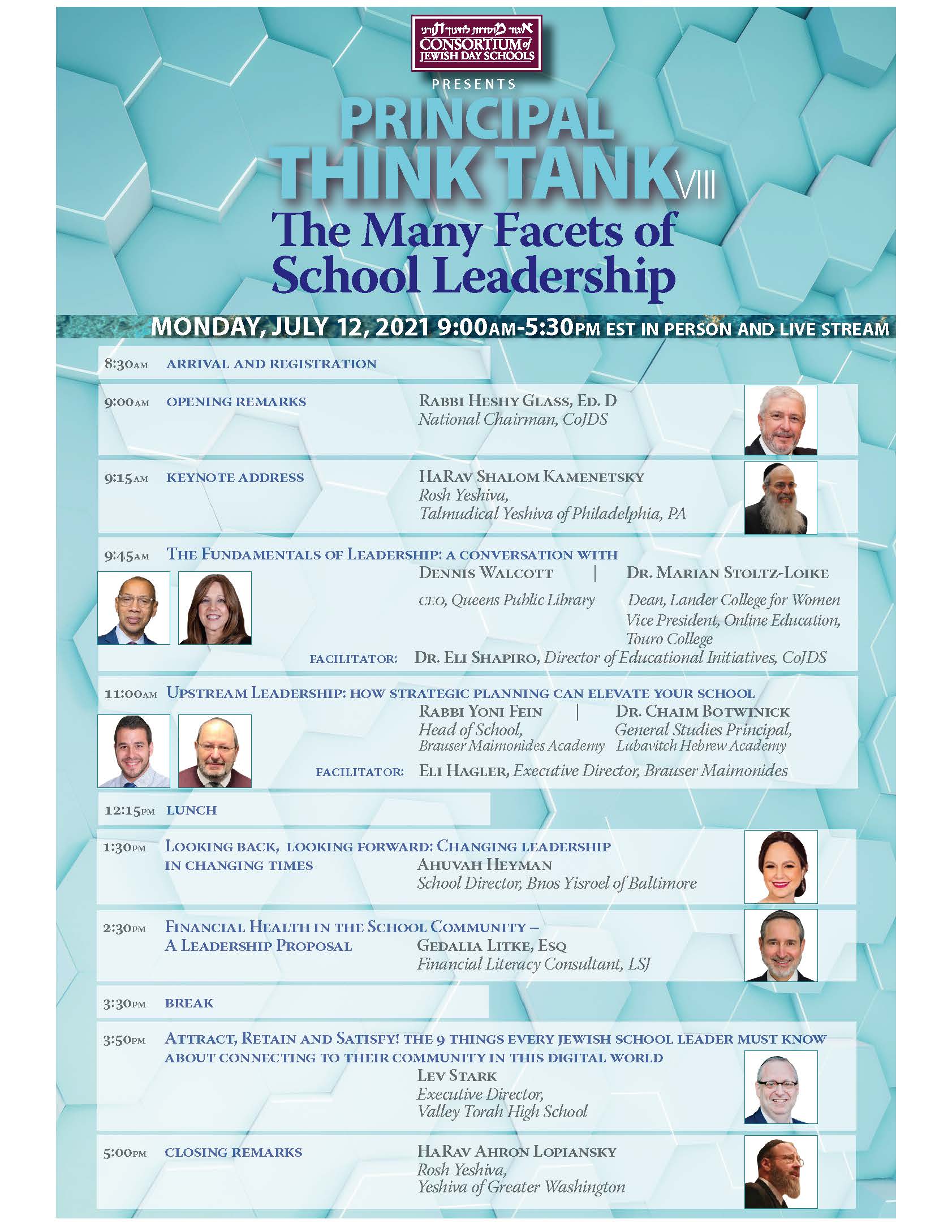 Connect to a Network of Jewish Day School Educators!
The Consortium of Jewish Day Schools provides professional development opportunities to educators across North America via its national and regional conferences held throughout the year. Our annual summer "Think Tank" conference brings together school principals and administrators from across the country for two days of extensive professional development and networking opportunities while our regional conferences provide professional development opportunities for communities across North America.
Our goals for these national and regional conferences are to:
Provide a collaborative forum for educators throughout North America where an open exchange of practical ideas can be shared both on a national and regional level
Provide schools with limited budgets a chance for all their educators to improve their skills by learning from experts in the field of education
Learn from school leaders about the current challenges of Jewish day schools and to position CoJDS to help schools in these areas of need
Read more about our national and regional conference programs »
For more information or to bring a CoJDS regional conference to your community please contact Dr. Eli Shapiro at eshapiro@cojds.org
Join us at a conference this year and learn from the best in the field of education!