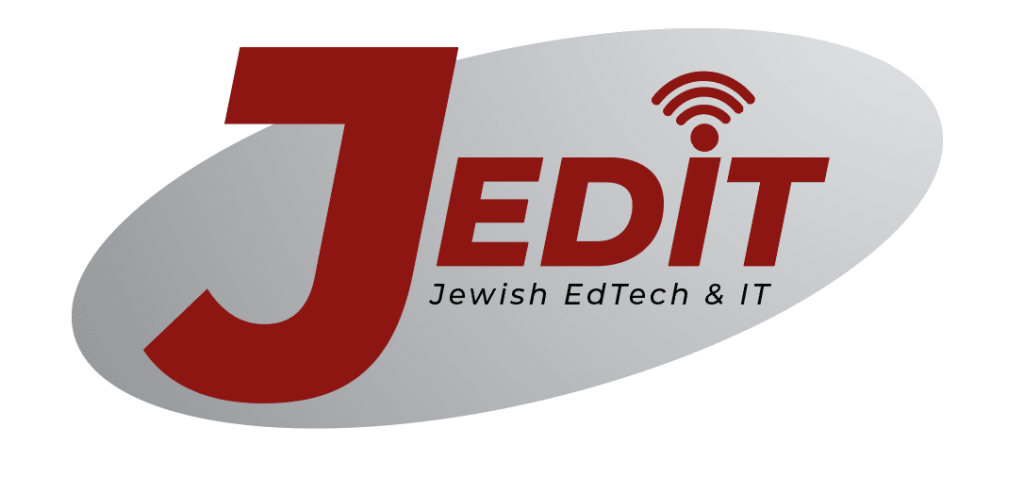 JEDIT Services
As technology continues to expand the options of enhancing education, there are several challenges facing administrators and teachers. JEDIT supports Jewish day schools by providing consulting, targeted professional development, and recommendations based on each school's unique culture, current infrastructure and ability and desire to expand their informational and educational technologies.
Consulting
Schools need a resource that they can rely on to provide guidance in terms of introducing new technologies, as well as maximizing them. We provide consulting services to Jewish day schools related to purchasing hardware, selecting SIS and LMS options and implementation, creating IT infrastructure, choosing software, curricular platforms, and more.
Best Practices
Through our vast experience in working with schools, teachers, and a diverse group of educational professionals, we have unique insights into best practices related to IT and Educational Technology. Whatever your current level of IT/EDTech at your school, JEDIT will share best practices at in-person events, as well as through online courses and videos.
Professional Development and Training
Jedit provides professional development sessions tailored to the specific goals of the school, designed for their hardware and IT environment.
Session options for teachers:
● Assessments in the Digital Age
● Student-centered learning using technology
● Powerful presentations: Frontal teaching tools for the
classroom
● Intro to LMS: Learn how to use and enhance the classroom
using your school's LMS
● Google Workspace for the teacher
Session options for administrators:
● Choosing the best platform to obtain data and monitor student progress
● Best practices of integrating technology into the classroom
● Creating a collaborative teacher experience
● Google Admin Console training
Meet-ups
There is no better way for professionals to thrive than networking and learning from like-minded peers. The IT and EdTech needs of Jewish day schools are unique. Jedit will provide in-person get togethers including meet-ups and conferences allowing interested participants to learn from leaders across multiple specialty areas and to stay current with what is working in Jewish day schools.
Jedit is directed by CoJDS Edtech consultant, Rabbi Baruch Noy bnoy@cojds.org