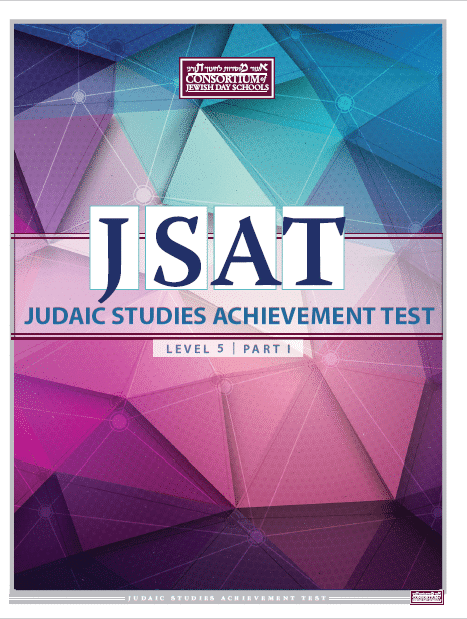 JSAT - Using Data to Improve Student Learning!
JSAT (Judaic Studies Standardized Achievement Test) – Level 5
The Consortium of Jewish Day Schools is proud to offer Jewish Day Schools the opportunity to make data-driven decisions in their Judaic Studies classroom.
Developed in collaboration with seventeen Jewish Day Schools across North America, JSAT Level 5 targets three core areas of Judaic Studies programs 1) Chumash Skills 2) Chumash Knowledge (Parsha) 3) Dinim / Yediot Klaliot.
Over 8,000 students in more than seventy schools have completed the JSAT Level 5 exam which is primarily designed for students leaving Grade 5. (The exam is suitable for students in grades 4-6.)
The purpose of JSAT is to provide educators and school administrators with comprehensive and objective data that can help guide classroom instruction. We offer both interactive and PDF's reporting on the 32 standards covered by the exam at both a grade, class, and individual student level.
Students can take the JSAT Level 5 exam online or on paper.
JAT Level 5 – Standards, Sample Questions, and Reports »
For more information about the JSAT Level 5 exam, please contact Rabbi Tzvi Daum at tdaum@cojds.org
Join Over 6,000 Students in 75 Schools Who Have Completed JSAT Level 5 to Date!