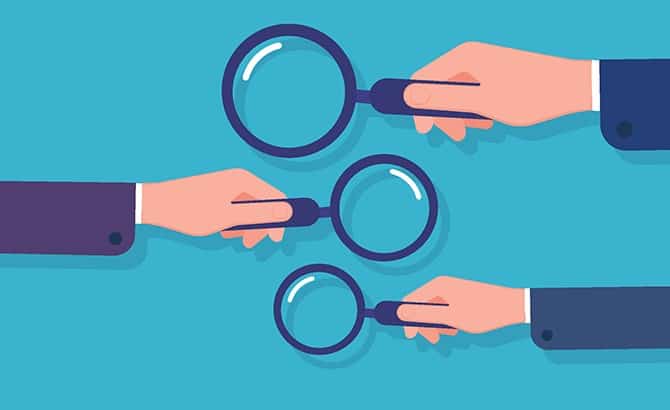 I Screen, You Screen, We All Screen for…Data?
January 28, 2020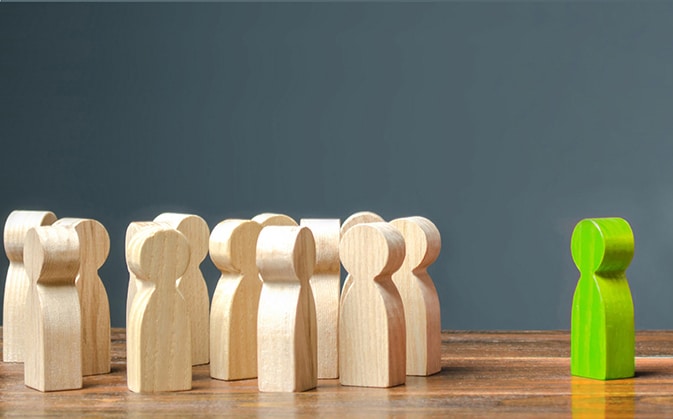 Communication: Better Leadership
June 3, 2020
By Tania Levenstein
When one hears the term community day school, one often thinks about the campus, the buildings, and the classrooms. One may wonder what AP classes are offered, what the early childhood philosophy is, or if they offer Montessori programming. Rarely do people think about the impact a school has on its community, and in the case of a Community Jewish Day School, that impact is significant. There is weight and significance to putting community first in a school's title. It means we put community first, above all else. During regular times, however, the community is not necessarily put to test. There is always a need for ongoing community support and engagement, but if people are busy with their regular day-to-day living, they may not be aware of the impact their school is having on their lives.
Since I joined Robert M. Beren Academy (RMBA) in 2016 as the development and marketing director we've had our fair share of Act-of-God challenges, but through those challenges, the strength of our community, the Houston Jewish community, and the broader Jewish people have shined through. COVID-19 is a different challenge than any of us have faced before. Beyond the fear of the actual virus, is the fear of endless unknowns. Many parents have uncertainty at work, all are concerned for the health and safety of their entire families. It is often the case that both parents are working full-time, essentially juggling a professional workload with their children's development and education and no clear end in sight. Meanwhile, children need to continue with their curriculums, and they need stability from their parents more than they ever have in the past.
In the Jewish world, most of our synagogues have been closed for months, our normal community gathering spots are no longer there, and the fabric that holds our community together has been pared down to roadside socializing and Shabbat walks at best. What holds together the community for us adults is essentially forbidden, and so we get by on whatever fragments of socializing with our community that we can. For our children, it's fundamentally different.
RMBA did not miss a day of class due to COVID-19, and that is something we are very proud of! We were not better prepared than other schools, nor did we have an unlimited budget. We were able to quickly leverage our existing resources to provide our children with the continuity they needed just as everything else was coming to a halt. Everyone, from our Head of School to our early-childhood teachers, needed to adapt overnight to a new reality for an undetermined length of time. There were many early wins, and some mistakes, but we pushed on with our initial online education process until Pesach. We needed to ensure that each day all our students were able to sign on, engage with their teachers, and continue their education. Teachers spent their Pesach breaks being trained by our in-house IT professionals, who worked late into the night preparing our online infrastructure for the remainder of the school year. Teachers and students have adapted and evolved with the adoption of this new technology and a fundamentally different teaching environment. When faced with the uncertainty of COVID-19, our teachers and students have been able to have one constant source of stability, our school. Ensuring the continuity throughout the pandemic has been our school administration's top priority, and we are seeing the impact this has on our students.
Student-Teacher Bond
Our success in ensuring the continuity of our education programs and navigating this unknown experience allows us to now look back and see where we could have done better and improve in those areas going forward. When thinking about the importance of stability the school provides for its students, it brings up the emotional impact the school has on its families. It's not just during COVID-19 where teachers are deeply involved in the emotional wellbeing of their students, but it is far clearer during these times the impact a good teacher can have on their students. The emotional bond between a student and their teacher is unique. In addition to educating students with knowledge in history, math, and Torah, teachers have a lasting influence on a child, sometimes for life. For better or worse, each of us has had a teacher that had a deep impact on us, and our lives. However, what we often overlook is the impact our children have on their teachers.
What does it mean to a teacher when they get videos from their students discussing additional topics of interest outside of their assigned work? How does a teacher feel when they get a message from their student asking how they are doing, sharing that they are a bit scared, but that they are overall ok? What additional bonds can be built for both parties through a new method of teaching and engaging?
For our team, we are looking at the best parts of these engagements to identify ways we can replicate and amplify the positive impacts students and teachers can have on each other going forward. If a student is able to feel comfortable enough to engage their teachers while learning remotely, how can we give them that sense of comfort when they are physically back in school? Another opportunity is expanding these types of casual educational engagements between teachers and their students once we are back in school.
Parent Stewardship
The positive elements we are able to identify in our remote learning experience are not isolated to students and teachers. While our teachers have been working hard to adjust their curriculum to fit into the confines of remote learning, parents, and often both are working parents, have been forced to reinvent themselves as well.
As we embarked on our journey into online education, we were aware of how important consistent communication was with our parents. We adapted, iterated, and pivoted (no we are not a startup) but ensured we were transparent and in constant communication with our parents. However, our communication was primarily about protocols, school closure, technology changes, or schedule. At first, that was all we could manage, but as we improved our online infrastructure and systems, we were able to start thinking a bit more broadly.
We began by sending out daily parent surveys about the educational elements of the day. Then we began asking for feedback on how we can improve in general. Eventually, in our updated feedback form, we asked parents how they were coping with the pandemic and its implications. The response was overwhelming; parents were stressed, scared, anxious, and having a hard time with the overall situation.
This made us realize that parents also rely on the school in a variety of ways. Being able to drop your kids off at school and see the smiling faces of their fellow students, seeing your fellow parents and friends during pickup, or being asked how you are doing by an administrator, are perhaps more important to parents' sense of wellbeing than we realized. We focused nearly all our time and resources on the students, which seemed to have been the right decision at that time. In hindsight, we could have also been more engaged with parents to see how they were handling the overall complexities of the pandemic.
This is a key lesson we need to apply as we return to normalcy. We overlooked the importance of checking in on our parents during these exceptional times, but we certainly should ensure we are in regular contact with them during more normal times. Parents are a critical part of our community, and beyond watching their children thrive, knowing that their community and their school truly care about their wellbeing is crucial for the long-term viability of a school and its community.
Looking Ahead
It's impossible to predict what society, our community, or our school will look like in the future. What we do know for certain is that there will be teachers, students, and parents at RMBA. These three pillars of our community will all emerge affected in some way from this experience. Parents will remember how the school was or was not there for them during COVID-19. Students will remember the teachers they were most fond of while they were learning remotely, and teachers will remember the positive impact certain students had on them during this time. By bringing the school into our homes, we essentially took the final leap towards merging these two elements of our lives. Post-pandemic, we should aspire to keep this bond equally strong.
We have faced an unprecedented challenge, and we will emerge from it. When we emerge, we need to ensure we apply these valuable lessons we have learned throughout the pandemic about ourselves, and our community. In the meantime, as we continue to navigate the unknown, it's crucial that every community day school's administrative and educational teams take account of how they are engaging with and impact each of these critical elements of their school. This is especially important because people are afraid and they need to know they are a part of something, and the community is thinking about them. If we are truly community day schools, it's on the school's teams to convey that reality to their stakeholders through actions and words.
What we do now will impact what a return to normalcy will look like at our schools. One of our goals should be ensuring that when we emerge from this and are able to resume focusing on more standard issues like fundraising, enrollment, stewardship, and the overall growth and success of our community, that our foundation is strong and has been kept strong during exceptional times as well.
Tania Levenstein is the Director of Development and Marketing at Robert M. Beren Academy in Houston. Tania has over a decade of experience in donor stewardship, communications, and non-profit marketing. Tania's experience includes brand management, event coordination, digital, social, and content marketing.