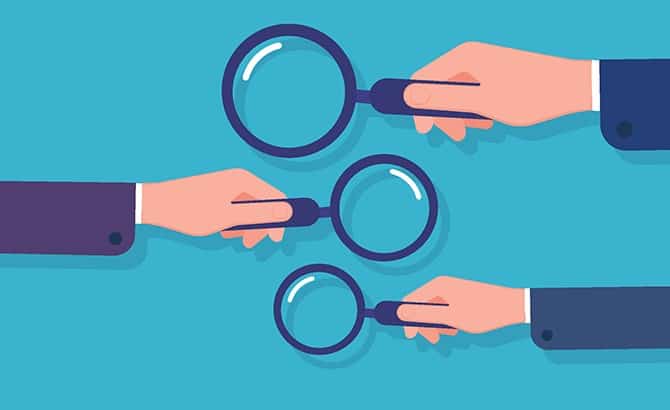 I Screen, You Screen, We All Screen for…Data?
January 28, 2020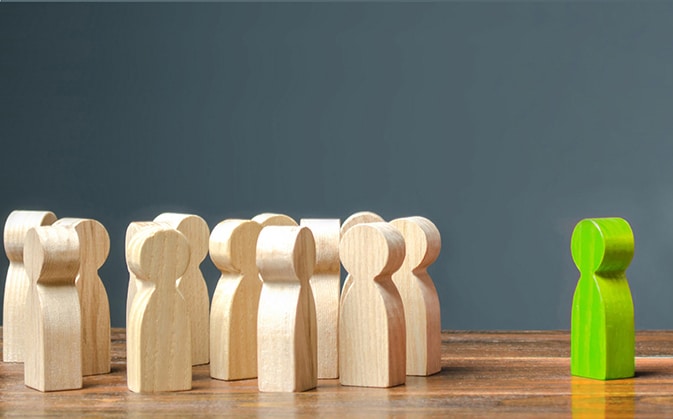 Communication: Better Leadership
June 3, 2020
Rabbi Baruch Noy, MEd, CETL
While leading professional development for schools taking on a new virtual reality, there are certain recurring themes that were expressed. These expressions came from such a varied crowd – new teachers and veteran teachers; Judaic studies rebbeim and moros, and general studies teachers; curriculum leaders and school administrators. As one, they all thought of a specific educational issue that would prove to be a challenge in a virtual classroom: Assessments.
Our picture of assessments is quite rigid: sharpened pencils, a basic calculator, and desks 5 feet apart. All of this is to preserve the integrity of the assessment, so that students can prove their knowledge. If we asked most teachers – or mostly anyone – how they would define an assessment in the classroom, they would likely define it as an evaluation of a student's knowledge. There is another layer underlying this statement; there is an expectation that the student is able to produce that knowledge from nothing, and in written form as well.
As our understanding of student learning has progressed, and our need to differentiate our teaching to accommodate different learning styles has begun to be implemented, so too have our assessments began to change their form. While the main method of assessments has always been with an empty desk and a pencil or pen, newer methods have come to be used, such as oral assessments – where students do not need to write their responses, and open book assessments – where students use the primary text to generate their response.
Oral assessments allow students to show their knowledge without the impediment to write it down, which is especially important for students with specific physical or operational challenges. Obviously, a verbal assessment provides an opportunity to the student who cannot physically write on paper. Beyond that, it also gives an opportunity to the student who struggles with spelling or punctuation and is therefore not confident in their ability to express themselves properly in writing. One particular study[1] performed in higher education suggests that "oral assessments may be more inclusive than written ones", and that study does not even consider physical obstacles or other mental challenges.
A survey of the modern history of oral and written assessments shows that while oral assessments were far more popular, written assessments became more common for two reasons. First, some subjects are more given to written equations and formulas, such as mathematics, and second, the increased numbers of students tested in formal educational institutions and the inability to dedicate sufficient time to perform an oral evaluation or assessment is a factor.[2] In other words, for those subjects that are not based upon equations and formulas, it was understood that an oral assessment would allow for a more accurate evaluation and assessment of the student's knowledge.
Assessments that allow for a student to use an open book take into account that memorization and application of knowledge do not always go hand-in-hand. If a student can utilize the source text as the basis of their answer, and can apply what is written in the textbook, this is also a level of demonstrating knowledge. Especially as more is being understood about the process of memorization, it is clear that memorization can be improved with certain practices, and possibly even with certain chemical compounds. This indicates that one's ability to memorize facts, or even whole sentences, does not clearly show mastery of subject or knowledge of material. Every one of us has had the experience of "cramming" for a test or exam, regurgitating the information, and forgetting it shortly thereafter.
This is not to say that memorization has no place in education. Obviously, there are certain disciplines that require memorization of facts or formulas. In certain subject areas, such as anatomy, memorizing the exact terms and definitions is necessary to succeed. However, there are subjects that we teach that most likely place too much emphasis upon memorization.
Subjects that include utilizing and understanding a second language, such as most Limudei Kodesh classes, are in this category. Data, as well as personal experience, shows that the most efficient and productive way to learn secondary language skills is through immersion, not direct memorization. Unfortunately, immersion is not always available given the limited time that we have in the classroom for specific subject areas.
It is self-evident that the most important part of a class on Halacha, for example, is the ability for the student to understand the law and its applications in his or her daily life and this is most effectively done in the language that the student understands. However, there is a benefit for the student to learn the source language from where these laws come from, thus becoming a more independent learner. To dismiss either of these realities is not being realistic; on the one hand, the student needs to know now how to act without misunderstanding. On the other hand, the student is supposed to be learning the skills to become an independent learner, and part of that process is learning the source language well. This is not a new dynamic, and it is beyond the scope of this written submission. However, on the background of this dynamic we can discuss the appropriate goals of assessments.
While this example was that of a Limudei Kodesh class, this discussion would equally apply to many other subject areas. In these cases, are we trying to assess the ability of our students to memorize, or their ability to apply concepts to real world applications? The answer is usually both, because we have two agendas simultaneously. In order to become independent learners, our students need to have proficiency in terminology and facts, while in order to apply concepts to new applications, they do not necessarily need to have proficiency in terminology and facts, but rather mastery of the core concepts and other examples of applications of those concepts. Herein lies the issue with building assessments – do our assessments evaluate both of these components?
The Information Age
This discussion would have been valuable at any time over the last 50 years of education in this country. However, the last decade or so has made this discussion shift slowly towards a larger issue. With the advent of the global information age, and easy access to authentic sources of information, largely available due to the advancement of the internet, a new element must be taken into account. Digital tools have completely replaced the previous generation of textbooks. The dictionary need not be accessed in its print form at all – it's available digitally, and more importantly it is built into the very tools with which one communicates. Instead of looking up a word in the dictionary, one needs only to look out for red underlines. A similar fate has been shared by the atlas, once a favorite in classrooms, and now found in almost none. What use is an atlas when most people have a satellite navigation system (GPS) in their pocket? Which begs the question: Do students even need to know the concepts of longitude and latitude? And even the keyboard will become obsolete, with voice dictation and perhaps a future with implanted or embedded chips in the brain. So how much longer will we make our students learn to type on a keyboard?
It was once a challenge to know how to research and find information. This is no longer true; the challenge today is to identify information as authentic, but finding it is not hard at all. Is there a value then in having students memorize their times tables or capital cities, if they know how to authentically access this information instantly?
Does living in the informational age change the way that we asses our students' knowledge? Some have suggested that there is a need to shift away from assessing our students' abilities to memorize information, and rather we should assess our students' abilities to source that information and apply it. This cannot be true universally; as mentioned before, there are certain subject areas that cannot skip over the most basic of information, such as basic arithmetic skills, or parts of speech, etc.
Our Current Crisis
With the onset of COVID-19, and schools shifting to a virtual learning platform, a new aspect has become apparent in the assessment discussion. While in the confines of a classroom, the teacher could limit the access of the student to that information that would be at their fingertips on the outside of the classroom. However, as students are learning virtually in their own homes, and have access to sources of information that they would not have inside the classroom, teachers began to struggle with trying to give assessments. A student could communicate with another household member, or another classmate, or in some cases just open a new tab on their device. How can a student be properly assessed when the limitations and restrictions of a classroom are not available?
While one could approach the issue in a bubble, I think that it is incumbent upon us to approach the issue within the context of the greater dynamic discussed above. While one solution might be to find a way to isolate a student and lock down their device in order to take an assessment, this is not a solution that takes the larger issue into account. In the virtual environment, the assessment must look different than the classic assessments given in the classroom. It would seem that assessments in the information age would adapt to assess for different factors and focus more on the application of the information rather than regurgitating, let alone locating, that information.
Practically, this means that assessments will decreasingly take the form of a test or quiz, and instead take the form of a project that has two components to it: 1) Locating authentic information and facts, 2) Presenting the application of these facts. Beyond the facts themselves, there are other informative elements that can help teachers understand if a student has mastered the knowledge or simply asked someone else or found it online. For example, a presentation using a sequencing tool to show the order of events of a process, whether historical or scientific, demonstrates that a student hasn't merely found the information, but understands the facts enough to put them in their correct order. In this case, digital tools allow one to demonstrate sequential order of events or processes more effectively than the written word. There are digital tools that are simply meant for writing text, such as Microsoft Word or Google Docs, and other digital tools designed to present such a sequential order of concepts, such as Microsoft PowerPoint or Google Slides. These tools should not be utilized at random; each tool should be utilized for its intended purpose.
An advanced assessment in the information age, and certainly in the COVID-19 virtual age, is to have a student design and create a sequential presentation that incorporates within it the student's ability to locate and use authentic information. The student can use an open book for their benefit, so that they have already an authentic source of information, but they now must show a mastery of knowledge by placing that information in the correct order, sequence, stage, etc.
It might seem that this type of assessment is simple a knee-jerk reaction to the current situation, a band-aid of sorts to mend the wound temporarily until things are healthy again. However, when taking into account the contemporary discussions surrounding assessments – that assessments should be accessible to all, that assessments should not be focused solely on memorization but application as well, and that we are assessing our students' abilities to learn independently – it is an opportune time to reevaluate and assess our own methods and frameworks of assessments.
---
[1] Mark Huxham, Fiona Campbell & Jenny Westwood (2012) Oral versus written assessments: a test of student performance and attitudes, Assessment & Evaluation in Higher Education, 37:1, 125-136, DOI: 10.1080/02602938.2010.515012
[2] Christopher Stray (2001) The Shift from Oral to Written Examination: Cambridge and Oxford 1700–1900, Assessment in Education: Principles, Policy & Practice, 8:1, 33-50, DOI: 10.1080/09695940120033243
---
Rabbi Baruch Noy is currently Director of Educational Technology and STEM at HAFTR, a K-12 school of more than 1300 students in the Five Towns. After years of successful teaching in the Judaic Studies classroom as well as the General Studies classroom, he now focuses on the successful and effective integration of technology into all classrooms, as well as broadening STEM education in Jewish day schools. Rabbi Noy has trained and worked with more than 400 administrators and educators as the EdTech consultant for COJDS, through in-person school visits as well as virtual workshops and webinars. He holds a Master's degree in Education from California State University, as well as multiple certifications: Certified Educational Technology Leader, State Technology Education Certification, Google Certified Trainer, and he has participated in post-graduate coursework in delivering effective STEM Professional Development at the Harvard School of Education.