JSAT M8 Print Version
October 19, 2020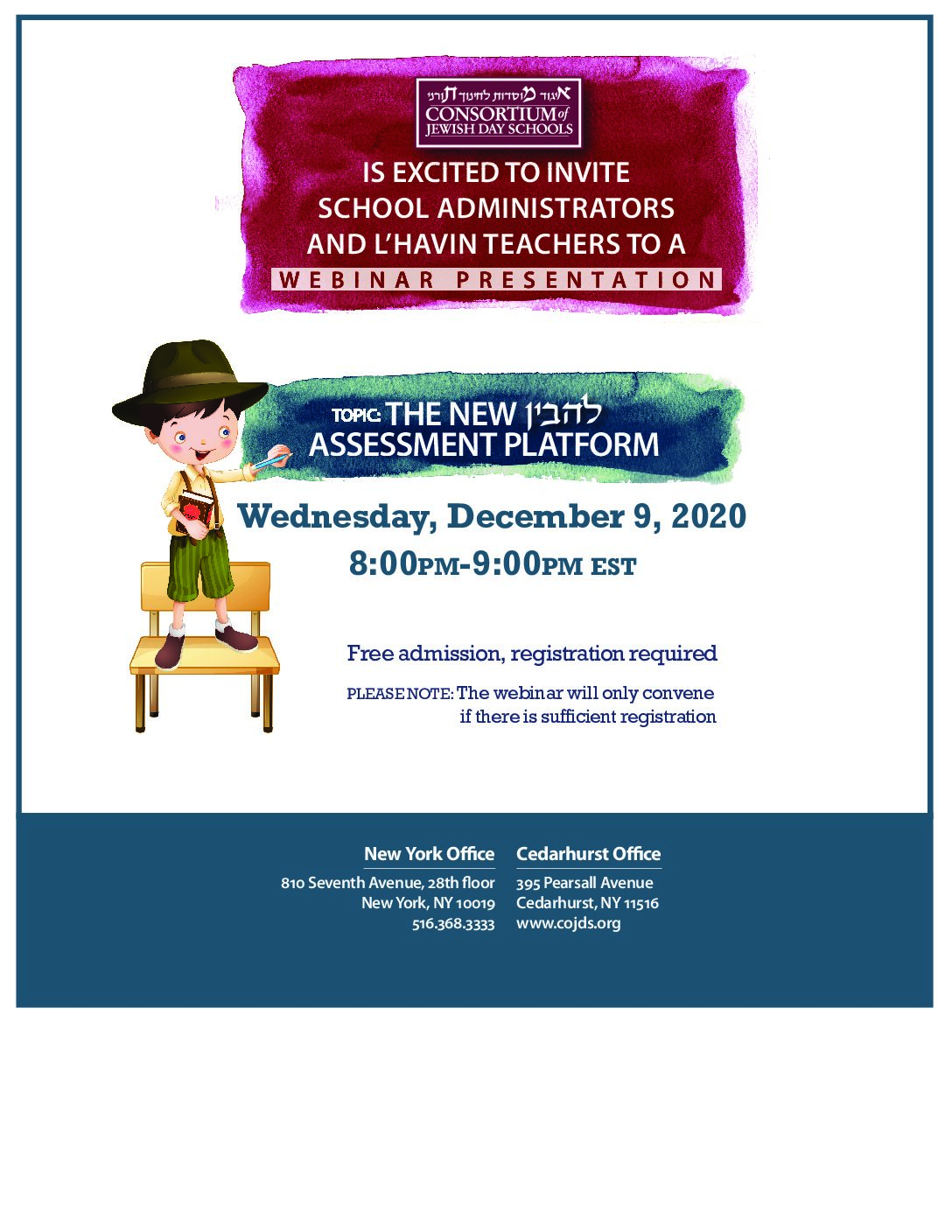 L'havin Assessment Webinar 12/9/20
December 3, 2020
Sold Out: Responsibility-Centered Discipline (RCD): Discipline in a Virtual Setting – Successes and Challenges in Jewish Day Schools
$0.00
CoJDS and Accutrain present a webinar on:
Responsibility-Centered Discipline (RCD):
Discipline in a Virtual Setting –  Successes and Challenges in Jewish Day Schools
Wednesday, November 18, 2020, 8:00 pm featuring Larry Thompson, M.ED. Eric Clark, M.Ed.
Plus – Learn About the New RCD Core Training and Suite
A Digital Platform for Training and Support
Featuring:
RCD Core Training
Practice Scenarios
Video Q and A
And much more
For both RCD Trained and Not-Yet RCD Trained Educators
Free admission; registration required
Deadline for Registration: Monday, November 16th, 2020 at 5:00 PM EST.