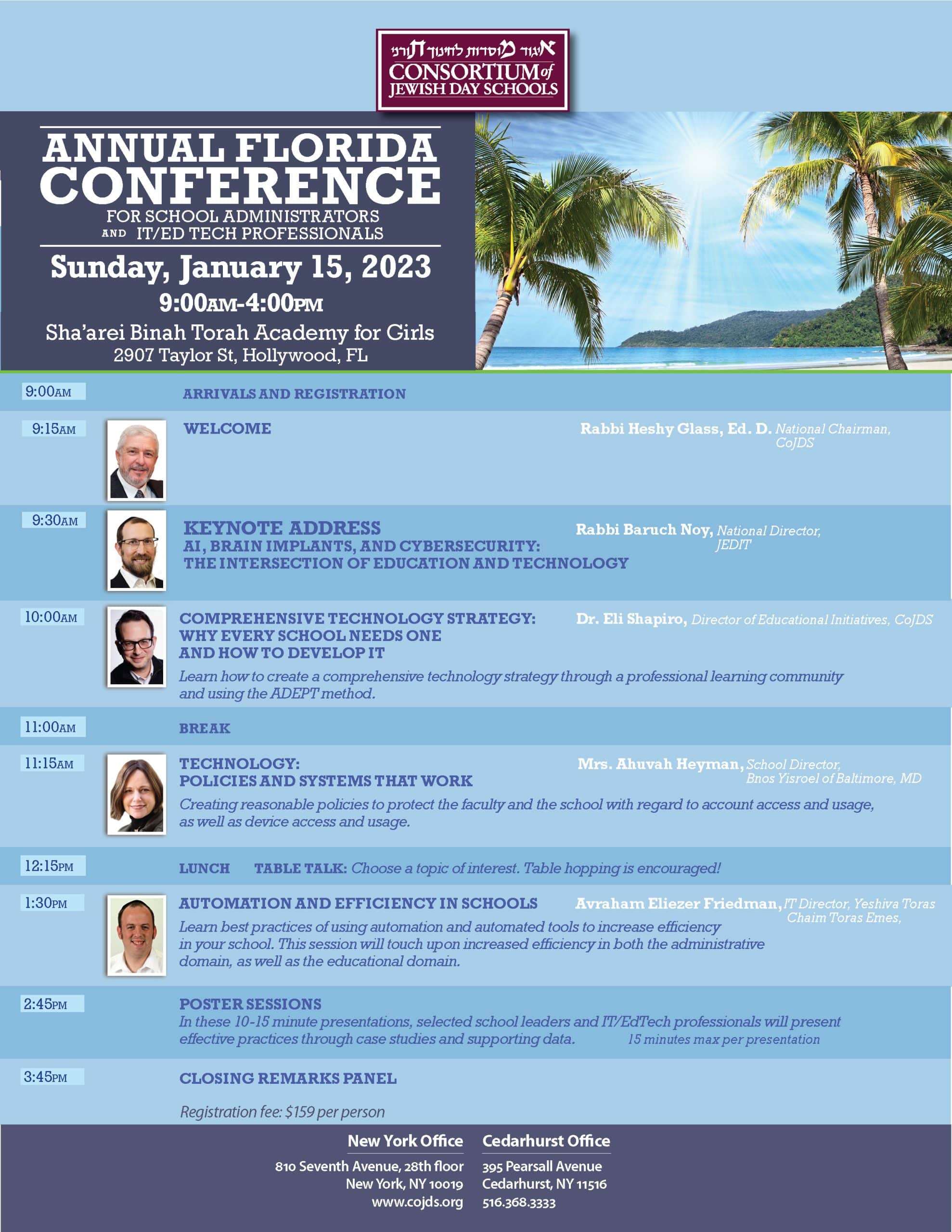 Annual Florida Regional Conference for School Administrators and EdTech Professionals 01.15.23
November 17, 2022
Davening with Depth: Understanding Shemoneh Esrei Teacher Edition
February 16, 2023
Innovative Schools Summit: Pre-Conference 2-Day Event: 02.22-23.23
$249.00
Description
Join the CoJDS cohort of Jewish day school educators attending the Innovative Schools Summit Pre-Conference at the NY Marriott Marquis, February 22 and 23, 2023. The (NY SUMMIT) PRE-CONFERENCE WORKSHOPS are each 3-hour concentrated workshops offering attendees the opportunity to take a deep-dive into that session's topic.
Please register today to avoid being closed out of your preferred sessions as many are almost SOLD OUT.
The Innovative Schools Summit is the nation's top K-12 education conference that brings together internationally recognized thought leaders, administrators, teachers, and consultants to share innovative best practices and research-based methodologies in an engaging, inspiring event. The CoJDS cohort will be attending the Pre-Conference only.