Shemot 12 Teacher Edition Ivrit B'Ivrit
June 19, 2020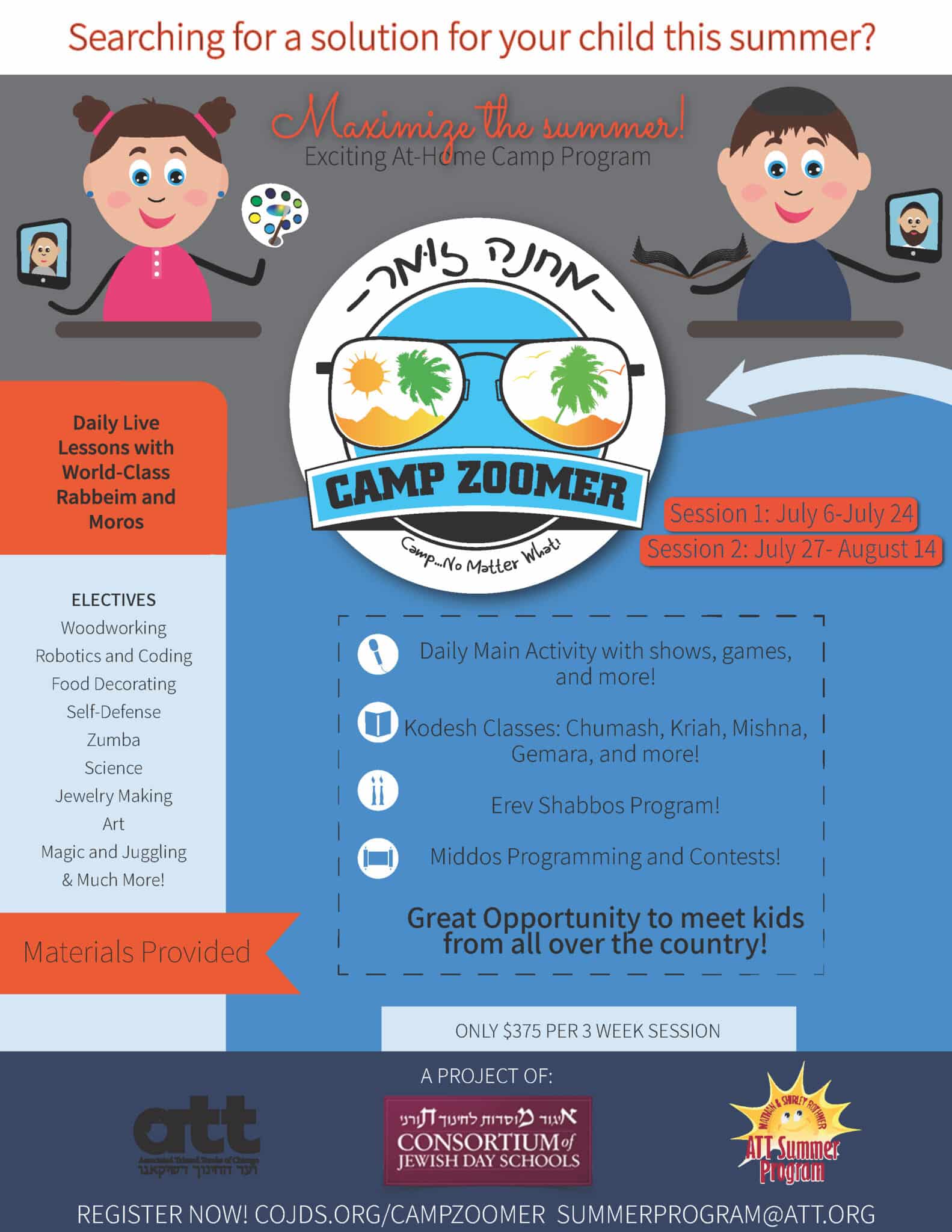 Machane Zoomer – Summer 2020 Session 2: July 27-August 14
June 22, 2020
Machane Zoomer – Summer 2020 Session 1: July 6-July 24
$375.00
For more information about the program please click here.
Please note: It has come to our attention that there is another virtual camp with the name Camp Zoomer that is offering a similar program. It isn't Machane Zoomer's wish or intent to compete with them in any way. If you are looking for Camp Zoomer and not Machane Zoomer please visit https://campzoomer.com/ for more information and registration.
Scroll down this page to continue registration to Machane Zoomer.
SKU:

Event_2020_07_06_Machane_Zoomer_2020_Session_1
Category: Past Events