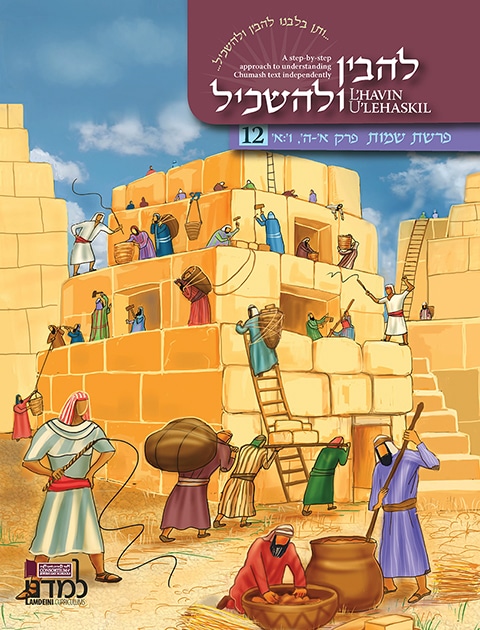 L'havin U'lehaskil: A Skills-Based Chumash Curriculum!
The L'havin U'lehaskil Chumash Curriculum is a skill-based learning approach to Chumash with guided lesson plans and exercises to review the content and skills which the curriculum covers. CoJDS provides ongoing teacher communication and support to mentor teachers as they use the Chumash program. Throughout the year CoJDS provides teacher training workshops for teachers who are new to the L'havin U'lehaskil program or who wish to attend a refresher course. L'havin webinars are available for schools upon request. We offer professional development opportunities, as well as observations with feedback to help each school maximize the use of the L'havin curriculum.
The L'havin U'lehaskil Curriculum encompasses 25 workbooks. It begins with two volumes that teach pre-Chumash skills, followed by workbooks from Parshat Lech-Lecha through Parshat Shemot. To date, the curriculum is used in over 200 Jewish day schools, including prominent schools such as Hebrew Academy of Long Beach in Woodmere and Brauser Maimonides Academy in Florida. Over 7,000 children use the books as an exceptionally effective aide to learning Chumash.
Read more about the L'havin U'lehaskil Chumash Curriculum »
For more information about the L'havin U'lehaskil curriculum, please contact Mrs. Rachel Schuh at rschuh1@gmail.com
Join Over 200 Jewish Day Schools That Use L'havin!