Pathway Study Center, Brooklyn, NY
May 3, 2023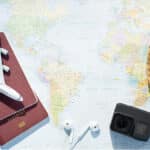 Reflections of a Digital Immigrant
June 28, 2023
Educational Director
Growing Jewish Reggio-Inspired Preschool seeks warm, professional, and experienced Educational Director.
Educational Director would be responsible for working with teachers on curriculum and being the on-site supervisor during school hours.
Supportive environment and excellent salary commensurate to education and experience.
A Masters in Education is preferred as we are a licensed daycare facility. The minimum requirement is bachelor's degree in addition to ten years of experience.
For more information or to apply for this position, please contact Rabbi Heshy Glass at hglass@cojds.org or 516 368 3333