by Mrs. Miriam Gettinger
Having skipped both kindergarten and tenth grade in my school career, I am scarred much more from the former than the latter, to this day resistant to 'coloring in the lines' and always craving naps and projects! Project Based Learning has been around as an educational philosophy since John Dewey advocated for 'learning by doing' a century ago and yet it endures as current best practice uniquely synthesizing all of the 21st century learning skills: communication, collaboration, and critical and creative thinking. Designed as a dynamic classroom approach, it is robust student centered pedagogy; students gain knowledge by working for an extended period of time to actively investigate and respond to an authentic, engaging and complex question or real world challenge while considering their audience in their communication styles. It affords unique opportunities for differentiation of content, process and product according to students' readiness, learning profile, and most significantly, interest, in stimulating genuine passion and intrinsic student motivation.
But the devil is in the details…. How can we design project-based learning opportunities in the limudei kodesh arena that are more than mere 'cotton candy' learning experiences, cutesy arts and crafts or sleek tech group activities? Opportunities that actually promote enduring understanding and depth of critical and creative thinking? How can we best plan for the instructional and management aspects of what seems like a daunting and messy process?
Starting with the outcome in mind in an understanding by design framework is essential as we grapple with clarity of purpose and scope of research by honing the essential questions of instruction and developing the requisite rubrics to guide student research. For this age I often recommend organizational checklists and checkpoint deadlines to ensure that students are on track with the research and subsequent presentations. Utilizing an anchor paper and modeling research techniques interactively are suggested as students hone paraphrasing skills rather than 'cut or copy and paste' plagiarism. This includes usage of the 5W's as a starting point for exploring their topic or using different colored highlighters to correspond to material that addresses each question or task. Projects may be instructional units in themselves, review learning activities and or ongoing personal passion opportunities for students throughout the year.
Opportunities for individual or group projects abound in the instruction of Chumash, Navi and Halacha which integrate text based research skills in bekiyut and iyun, the breadth and depth of topic, along with intrapersonal reflection and personal passion. Teachers may opt to cover a familiar topic such as the aseret hadibrot or eser makkot through longer unit projects empowering students to become expert in one particular maka or dibbur while simultaneously understanding its role in the collectivity, a genuine academic and metacognitive experience of part to whole. Students may be tasked with researching the duration and impact of its midda k'neged midda, relationship to d'tzach adash b'achav categorization, reaction of Pharaoh and/or chartumim, and details of the execution of their makka through differentiated source materials from the pesukim and Rashi to Hebrew or English Midrash sources to classic and more contemporary meforshim such as the Netziv, Malbim and Rav S. R. Hirsch. Similarly, they may research one of the ten dibbrot to understand the mitzvot contained within it according to the Sefer Hachinuch, its parallel in the teflla of Shema (according to the Yerushalmi Berachot 1:5,) its comparative language in parshiot Yitro and Va'etchanan, its connection to the corresponding dibra on the second luach (such as Lo Tachmod paralleling Kibbud Av V'aim since jealousy exists in all relationships other than parent and teacher toward their children/students, etc.) as well as paradigmatic examples of the dibra in Tanach or Gemara (Artscroll's Aseret Hasdibrot and Rabbi Wax's Taryag Mitzvot Aseret Hadibrot student books are recommended.) Most significantly, meaningful intrapersonal learning adjures students to explore the relevant challenge of that dibra to their personal lives whether in zehirut in kibbud av v'aim or Shabbos, or in relating the addictive nature of technology to avoda zara, or the cultural marketing and branding of clothing and accessories to the issur of niuf.
Students may then share their learning creatively with the class or jigsaw group through a 'Claymation' video, a stop animation presentation with scripted dialogue, a computer coded virtual reality clip such as CoSpaces, a digital or hand sketched graphics novel type presentation, a Slideshow or Nearpod presentation synthesizing opportunities for text, video, quiz, polling, and drawing, each culled from their requisite mastery of the translation of the pesukim and source material.
Instructionally, it is imperative that teachers provide a rubric outline of the requirements and grading of the project along with anchor samples, resource materials and timeline of task completion to enhance student success in developing independent learning and executive functioning skills. Depth of knowledge and clarity of thinking must be prioritized for students of this age over creative captioning and artistic prowess in not putting the cart before the horse or not seeing the forest through the trees as students gravitate to the presentation portion of the project without the requisite mastery of the material. An overall template of the topic gestalt is recommended for students to utilize while actively listening to peer projects, so they interactively follow the material presented and appropriately categorize it.
In the final analysis, every student in the class must be able to list the makkot or dibbrot and have gleaned the organizational schema and conceptual framework of the unit's essential questions as the whole is always greater than the sum of its parts! "Memory is the residue of thought," can be a pithy quip about consolidation of our lessons.
Projects may be unit based as depicted above or may be smaller, simpler review activities completed in one to three class periods or as a homework assignment. By way of example, after teaching the first perek and a half of Shmuel Aleph, students may be given the opportunity to create a laminated siddur bookmark with those halachot gleaned from Chana's modeling as well as concepts depicted in her poignant tefilla. Another idea is to create a flow chart or machzor notecards after studying the Yom Kippur avodah in Parshat Achrei Mot or Mishnayot Yoma, or similar "Haggada helper" sticky tabs after studying Parshiot Vaeira and Bo, or Mishnayot Pesachim.
Finally, project learning works well in addressing the ubiquitous issue of 'ragged time' in the classroom: those moments in transition before the lesson begins, when students finish learning activities or assessments at different pacing, or when last-minute substituting presents. Anchor activities or ongoing individualized projects such as researching their namesake, an Eishet Chayil or a Tanah/Amorah project, creating Torah cards for yamin tovim, Navi personalities, or mekomot HaKedoshim, and even designing a microcalligraphy picture utilizing text which we want them to commit to memory, are productive learning projects that could be readily at hand for students to work on throughout the year - with a goal of presentation at a pre-Shavuos event that parents could be invited to!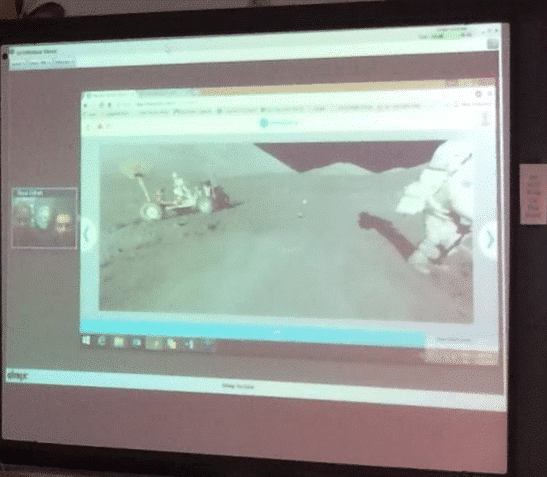 Apropos for sixth/seventh grade as students turn bar and bat mitzvah is such an ongoing project on mitzvot bein adam l'chaveiro (utilizing Rabbi Wax's Taryag Mitzvot Bein Adam L'chaveiro book, as well as Sefer Hachinuch) tasking students with researching mitzvot in parshas Kedoshim through the lens of the 5W questions, including stories from Midrash and Aggadata as well as gedolim depicting those attributes, to then be presented on trifold boards or in digital slideshow format to a specifed audience of classmates, parents, or showcased in the community.
Who knows what may have transpired had I actually been able to attend kindergarten!
---
Mrs. Miriam Gettinger has been a principal for the past 30 years, currently at the Hasten Hebrew Academy of Indianapolis and previously at the South Bend Hebrew Day School as well as at the helm of Bais Yaakov High School of Indiana. A graduate of Beth Jacob Teachers Institute of Jerusalem as well as Touro College, she has taught Limudei Kodesh to all ages from elementary to adult for over 40 years. Contact Mrs. Gettinger at mgettinger@hhai.org